Making the decision to transition your property to market is a major step in your real estate journey. Our collaborative mission is to guide you through this process with care, consideration and service excellence, arriving at your destination with the very best outcome possible.
Our Initial Meeting
The first step is to determine where your property sits in the market. Next, after listening to your needs and preferences on how you wish to move forward, we confirm a price point and customise a marketing campaign that best suits you and your property.
We provide you with an overview of the process, giving you an understanding of what to expect from the experience.
Making it Happen
We sign an agreement (Exclusive Sale Authority) giving us permission to market your property and negotiate on your behalf. The agreement stipulates your desired outcome in relation to price and settlement terms.
You decide on a conveyancer and engage them to prepare a Section 32 Statement. It is valuable to have the Section 32 already prepared at the start of the sales campaign. We can assist with conveyancer recommendations.
It's a Team Effort
The goal is to promote your property in its best possible light, to maximise your end outcome. Our sales technique and exceptional negotiating skills combined with your efforts in presenting the property should lead to an ideal outcome. Our team offer advice on how to present your property to market, factoring in what buyers expect and look for when purchasing.
For those who need an extra helping hand, we have home stylists to assist in professionally styling your property. Click on the link presenting your home for some simple, practical tips to help you master the art of presentation!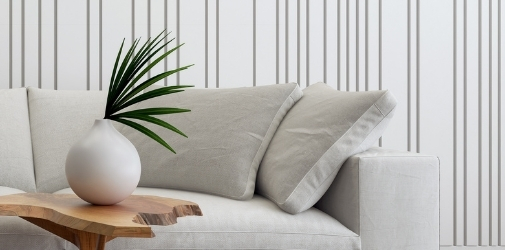 Ready to Launch
Once you're ready, we're ready! Photography is the next step. Our photography team are local and flexible so we can fit in with you (and work around the weather). Once photographs are taken, we are up and running online.
By this stage our sales team have contacted the VIP buyers on our database. From there, we are conducting inspection appointments and giving you constant feedback throughout the campaign.
Sold!
From the moment we meet a buyer we are ascertaining their "buying integrity". Often the best time to capitalise on a formal offer, in regards to both price and terms, is at the time it is made. Genuine offers from qualified buyers will be presented to you as they are received. Once we have an agreement, contracts are signed and the post-sale process begins. From here, we guide you through to settlement and the next chapter of your property journey.
"The level of care that this team treats its clients with is absolutely top draw!
Not only do they care about the client, but their care for the area that they live & work in is so obvious, and that's so good to see.
Lead well, this team of ladies (and Skipper!) are fierce when they need to be, but don't overdo it like a lot of agents & show a level of compassion that is so necessary when people are making the biggest financial decision of their lives.
They know what they do & they do it very well!"
- Andy Reid, Verified Testimonial, Google