In today's fast paced property market, it pays to have your ducks in a row when purchasing real estate. With demand high and competition fierce, doing your pre-purchase homework may just make the difference in getting your offer over the 'dotted' line.
Here are some useful tips for positioning yourself in a market where 'position' is everything!
Research
Research the suburb/s you would like to buy into. Consider affordability, livability and amenities. Once you have established your buying zone, keep informed of property values and movement through sites like realestate.com.au and domain. Tip: You can save suburb searches in these platforms to easily track your zone. Visit the area if it's new to you, stroll the streets and get a feel for the demographic. Join community Facebook groups to get the inside goss and register your buying interest with local real estate agencies. Check Council for any planned developments or infrastructure, in case your peaceful suburb is about to host the next airport.
Click here to register as a buyer with Kaye Charles Real Estate.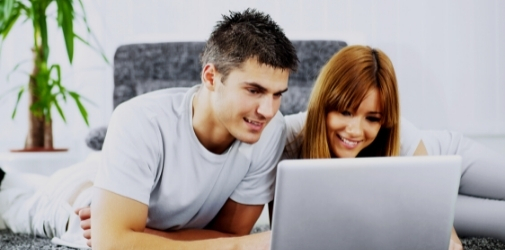 Finance
Establishing a comfortable spend is super important in your buying journey. A combination of equity, cash funds, borrowing capacity and/or sale price of your existing property will determine your budget. If your purchase involves bank finance, applying for pre-approval is advantageous. This is effectively acknowledgement from your lending institution that you are good for the loan. A pre-approval will allow you to inspect with intent rather than window shop and also add confidence and strength to any offer you put forward. Remember to factor land transfer fees into your budget using the SRO Stamp Duty Calculator.
Tip: Click here to check your eligibility for the First Home Owner Grant (FHOG).
Do You Need To Sell To Buy?
If buying is dependent on the sale of your existing home, obtaining an appraisal is a great place to start. The decision can then be made to place your property on the market to better position yourself as a buyer. The risk of selling and not finding a suitable property is real but renting for a short term may be necessary to reach your ultimate goal. Bridging finance is another option you may wish to discuss with your lending institution.
Click here to contact the Kaye Charles team for a confidential, no-obligation appraisal.
Conveyancing
Now would be a good time to engage the services of a conveyancer. They will represent you from a legal perspective in both selling and purchasing real estate. It's a good idea to run any legal documentation past them prior to signing, such as Section 32 Statements and/or Contracts of Sale.
The Fun Part
You're now in a position to shop for your dream home! Attending Open for Inspections will fill your weekends, but keep in mind agents are often open to arranging private inspections during the week, prior to the wider market viewing the property. This time advantage may allow you to snap up your dream home by placing your offer on the table while others are yet to inspect and apply for finance.
Making an Offer
An offer consists of the amount you are prepared to pay for the property; the deposit amount; conditions such as pest & building inspections and/or finance approval and the settlement date. You need to be comfortable with the offer you are making but keep in mind, a strong offer with favourable conditions is more likely to be accepted by the seller. With demand high and stocks low, putting your best foot forward has never been more important as a buyer.
Acceptance
Your offer is accepted (loud cheer!) and contracts are signed and exchanged. Conveyancers for both sides will receive a copy and work on the finer details. Your agent will be on hand to answer any post-sale questions about the property and arrange a final inspection closer to settlement. Once settlement has been confirmed, keys will be released.
For most, buying a house is the biggest investment you will ever make. At Kaye Charles Real Estate, our aim is to provide a positive buying experience filled with excitement and joy. Give our team a call for a chat about your next move.
Disclaimer: As always, we recommend all parties seek legal advice prior to signing any documentation.
⭐⭐⭐⭐⭐
'Impressive and enjoyable experience!
We have had the absolute pleasure of working with Amanda to find our family home..... We have really enjoyed interacting with Amanda and we appreciate how easy and seamless she has made the process of finding the right home for us. We would encourage anyone looking to buy or sell their property in the South East to contact Amanda as we are sure that they would be just as impressed as we have been!'
Verified by RateMyAgent